Imagine: you have the opportunity to take a year off to travel, to see the world, to be free. Go ahead, close your eyes and day dream a little. Let your inner Anthony Bourdain take over…
The initial thought is exciting, enticing, maybe even a little romantic. But once the decision is made, once the notices are given, the flights are booked, the rooms reserved, once the initial euphoria passes and reality sets in, an inescapable and monumental hurdle presents itself–PACKING!
Now, I know what you are thinking, "yeah, packing for an entire year of travel could be pretty hard." Oh my dear friends, packing for a year of travel is easy. Just pack the same clothes you put on everyday when you get home from work and throw in whatever you wear on the weekends for good measure.
You only need a week's worth of clothes at the most, plus the same toiletries you would pack for any trip. For everything else, just follow this simple rule: if you can't carry it, you don't pack it. Besides, if you really need it, you can probably buy it where ever you are going. (And it will probably be cheaper there.)
What I am talking about is packing as if you are moving, except your stuff isn't going with you. That means going from this: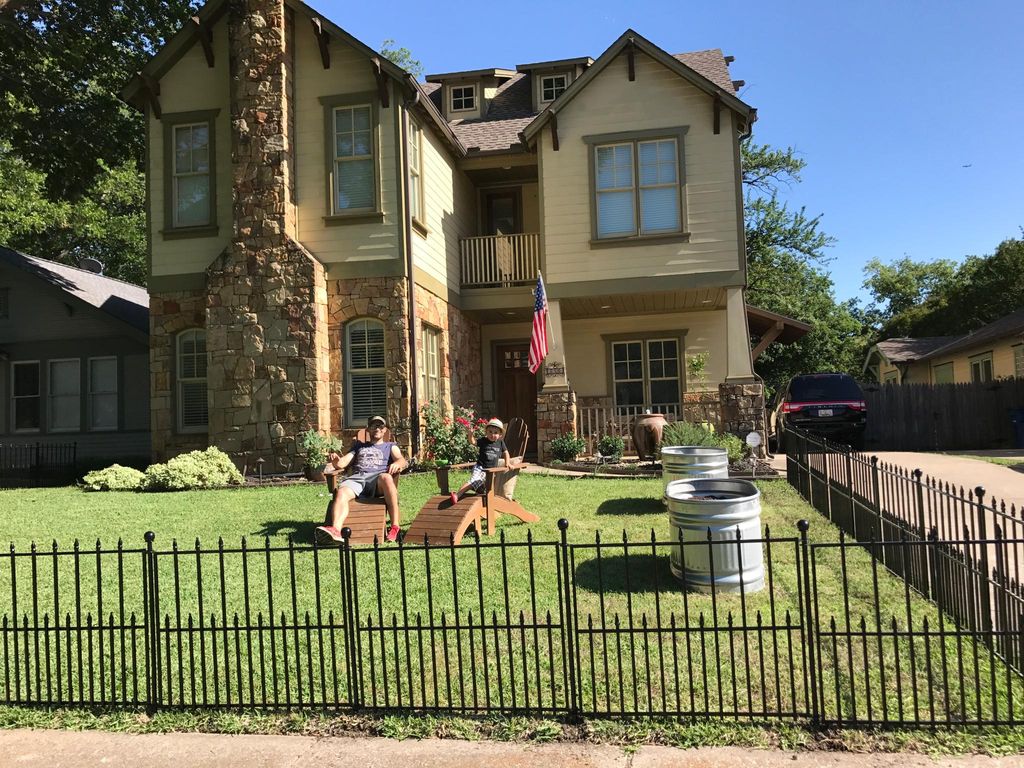 To this:
To this:
For me, this adventure really only presented two real issues, and both of them dealt with the house. Because we had no desire to sell our house, the first was getting it leased out to great tenants. Fortunately, with the help of Zillow, we quickly struck gold on the lease and found tenants for our house who are great fit in just a matter of days!
Of course, the lease was contingent on us actually moving out of the house. That lead to my second concern, packing! With Jane still working, the task largely fell  to me to accomplish. That's not to say Jane didn't contribute. To the contrary, she gave up many of her nonworking hours to help pack. But unloading over 3,500 sqft into a 10′ x 20′ box is no small task. It meant treating packing like a job itself.
In many ways, it is not the large objects that present the greatest challenge. The over sized sofa, the solid wood dining table, and the king sized bed are all big, heavy objects. However, they only require a little muscle and a few well placed furniture sliders to take make quick work of them.
The real challenge is sifting through the years of accumulated stuff that just seems to permeate every drawer, cabinet, and closet. Where did it all come from? Where should it all go?
One thing was clear, when you are paying by the square foot to warehouse your possessions, you don't want to pay to warehouse future trash. Yet it is not always easy to make a call on what stays and what goes. There is a surprising amount of emotion that gets tangled up in and intertwined with mere objects. This begs the question:
Do I own my stuff, or does my stuff own me?
To help sort out this dilemma, we tried to assign things into three general categories: Keep It, Sell It or Give It Away, or Throw It Away. We started with the "easy" stuff, like clothes we haven't worn in recent memory. I purged my side of the closet first as an act of good faith to encourage Jane to do the same. She reciprocated by selling or giving away her maternity clothes. However, when I finished, she quickly pointed out the many items that I kept despite having not worn them in years. I, of course, also found it easier to identify what she needed to toss.
In truth, I have irrational and sentimental attachments to objects like t-shirts from my youth. They serve no purpose other than to hang in my closet and remind me of roads previously traveled.
It's not that there is no value in having some of these objects around. But now we are challenging ourselves to step off of the Yellow Brick Road and blaze a new trail. That means being willing to unburden ourselves from many of those  comfort items.
Meditating on this point, my eyes suddenly gained new clarity. Many of these  nostalgic possessions that were cheap to keep around, filling up our house and occupying otherwise empty space, were not just ties to the past. They were anchors, holding us in place. They were preventing us from breaking free and starting our new adventure. So, they had to go.
Getting rid of that first torn, old t-shirt hurt, tossing those old birthday cards stung, giving away our boys' baby clothes even made me feel queasy. But the more we got rid of, the more liberated I felt. Even though we had only lived in our house for four and a half years, it literally took weeks to go through each room, closet, and drawer of our house. To physically touch, sort, and pack or dispose of every single thing we owned.
Until finally–with lots of help from Jane, my friends Chris, Mike, Allan, Treon, Seth, and Danny, and our parents–it was done. Everything was in its place. Everything was packed.
And once it was all done, our adventure could finally begin.
Unmoored from our belongings, we are now free to wonder again. Free to create new memories in new places with new friends.